Visiting Camp
Parents are welcome and encouraged to visit camp.
However, during the first week of each session the camp is closed to visitors.  This is to allow campers a chance to settle into camp life. Following the first week, parents are welcome at anytime.  Parents who take their children off camp during a visit are asked to have them back by bedtime. Overnight absences from camp are discouraged.  While visiting, parents may expect a full tour of camp by the best tour guide available, their own child.  We are always happy to meet and talk with parents, but ask that mealtimes are reserved for campers only.
Getting To Camp
By Car:  Camp Eagle Wing is located approximately 8 hrs. from Hartford CT., 6 hours from Boston, 4 hrs. from Portland ME., and 2 hrs. from Bangor ME. Our Physical address is 110 Eagle Rd. Whiting ME., though it is best once arriving in Machias to use the directions found below, and NOT a GPS.
Directions to Camp
By Plane:  Though Machias has a small airport that we have had parents fly directly into, there are no commercial flights into the local airport. If you are looking to fly there is a direct flight from Boston to Bar Harbor on Cape Air, and there are indirect flights from Hartford and Boston into Portland or Bangor.
Parent Weekends
You're Invited to Camp Eagle Wing's 2017 Parent Weekends.
This is a wonderful opportunity to visit your son/ daughter, watch them in action at camp, share a meal or two, and meet other camp parents.
To be held on the weekends of July 15/16 (first session) and August 5/6 (second session).
Please consider visiting your camper one of these two weekends. We invite you on Saturday afternoon, anytime after 2:30 pm for tours and visiting, followed by our all camp dinner beginning at 5:30 pm. Then, join us again Sunday morning for breakfast, followed by our non-denominational chapel and lunch.
Please let us know by July 8th and July 31 respectively, if you plan on attending by emailing campoffice@campeaglewing.com.
Saturday 2:30 – 4:30 pm Tours and visiting 5:30 pm – All camp dinner
Sunday 9:00 am Breakfast 10:30 am – Chapel/Lunch
Lodging
The Riverside Inn:  Owned and operated by innkeepers Rocky and Ellen. This is a wonderful place to stay just 15 min. from camp, and located directly on the East Machias River. Rocky serves phenomenal breakfasts. www.riversideinn-maine.com
The Talbot House is directly across the street from the Riverside Inn in East Machias.   www.thetalbothouseinn.com
The Peacock House in Lubec (25 min. North of Camp, but right on the ocean looking at Canada. A really neat little town with quaint restaurants). They do a beautiful job. www.peacockhouse.com
The Inn at Schoppee Farm in Machias. Owners David and Julie. They have 3 beautiful rooms and are just lovely. www.schoppeefarm.com.
Machias Motor Inn:  Located right in Machias, it is simple, inexpensive, and clean
Other Options: Our former woodworking counselor Eric Holm owns a little timber frame right on a river, about 15 min. from camp.   It is beautiful. They rent for two days minimum. Others who have stayed have loved the spot. Very private. Go to www.homeaway.com and his listing is #264430. Homeaway is a great resource for other homes to rent in the area as well. You may want to explore their site a bit. Towns like Whiting, East Machias, Cutler, Machias, Machiasport, and Lubec are all within 30 min. of us. Wes and I own a home in Machiasport that we rent out in the summers that is also on Homeaway (#913736). This summer we are pretty booked, but sometimes we do get cancellations. Feel free to check our availability, or contact me.
Local Dining
Helen's Resturant:  Machias.  Located on route 1 right along side the Machias River.  Helen's serves excellent seafood, burgers, fries, etc. and of course, world famous pies.
The Bluebird Restaurant: A very similar menu to Helen's, and located in Machias on rt. 1.
Pat's Pizza:  Machias
Things To Do
Down East sightseeing opportunities are ample, though nothing is very touristy. Hiking, bird watching, beachcombing, whale watches, and puffin tours are only minutes away. Close by are golf courses, fresh and saltwater fishing, and guided tours and rentals for sea kayaking and canoeing. Camp Eagle Wing is also less than a two-hour drive to Acadia National Park and St. Andrews, New Brunswick. Campobello National Park in Canada is ½ hr. away. Bring your passports!
Quaint Oceanside towns like Lubec, Eastport, and Calais are all under one hour away, and offer ocean sightseeing, shops, and dining.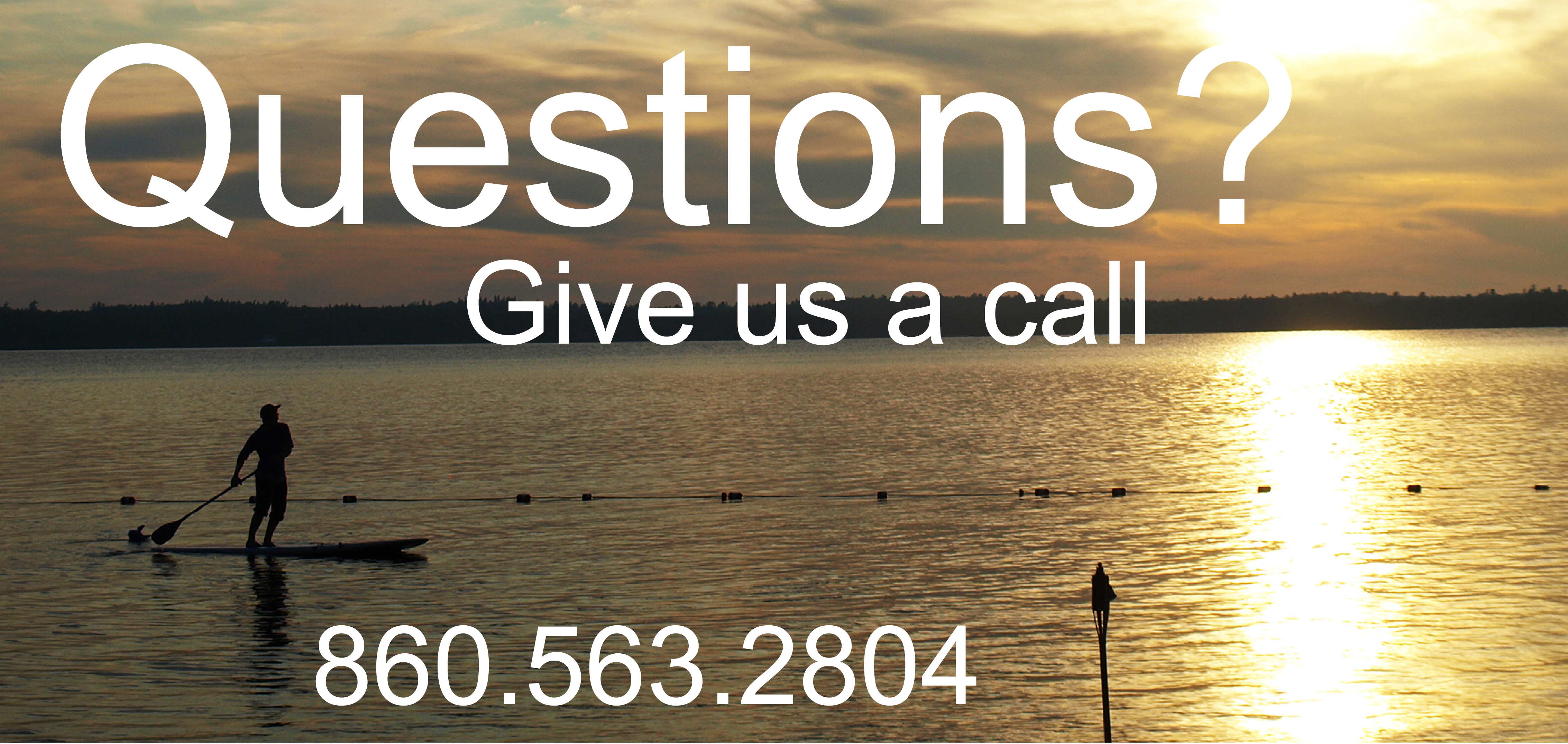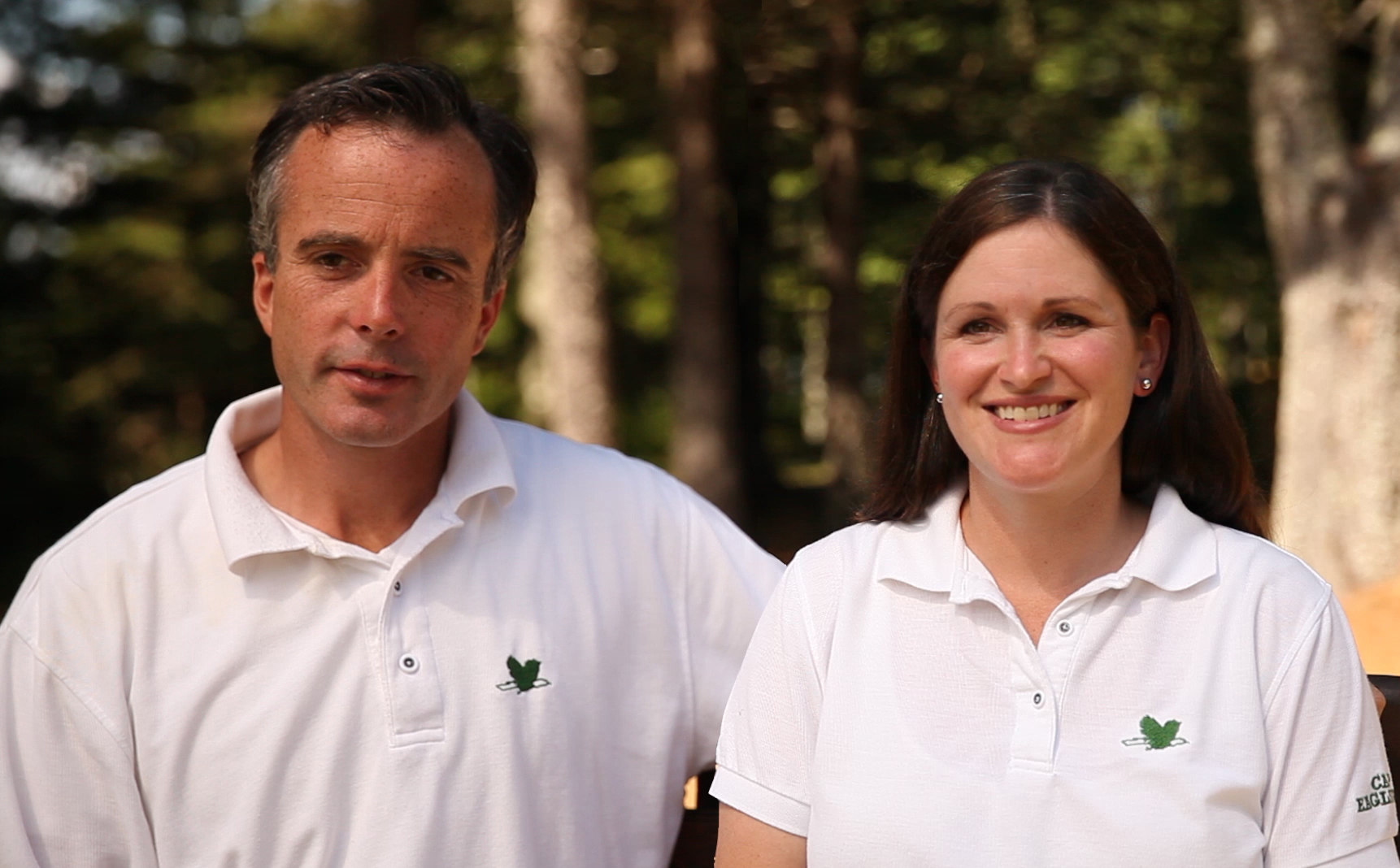 Wes and Becca BeVier       DIRECTORS
Finding the right camp for your child is a big decision and you are bound to have questions.  Becca would love to hear from you.  She can be reached by email, phone, or text at 860-604-6286/ becca@campeaglewing.com.