Parent FAQs
What is your staffing ratio?
3:1. Our small 3:1 camper/staff ratio is very important. Our staff, who were almost all former Eagle Wing campers, are responsible, well-equipped for bunk life, and have extensive expertise in the activities they run.
How do you accommodate for allergies?
We always have at least one medical staff present at camp. And, more than half of the summer, we have both an MD and an RN present at camp. Our infirmary is well stocked and Downeast Community Hospital is only 20 min. away. Epi-pens are kept in the Infirmary, Dining Hall, at the waterfront, and sent out on any camp trips. Our Medical Director also briefs the staff before camp on any campers with allergies coming each session. Even though our food is served family style, we do accommodate for food allergies, including, but not limited to, nuts, dairy, and gluten. Our Food service manager and head cook will work closely with camp families to help accommodate for these allergies. A vegetarian option is also present at each meal.
What kinds of medicines do you keep on hand?
Our camp stocks most over the counter items such as Tylenol, Advil, Benadryl, cough/cold meds, antacids, etc. so there is no need to have CampMeds dispense typical OTC items. Please contact the office if you have a question regarding a specific OTC medication or item. *Please note as well that the camp infirmary has a nebulizer available for camper use. The infirmary also stocks nebulized albuterol to be used on an as needed basis. If a camper is on nebulized medication on a daily basis it must be supplied via CampMeds.
How many campers and staff does Camp Eagle Wing have?
There are 100 beds available each session at Camp Eagle Wing, for campers ages 8-16. While most of our campers come from the Northeast, we also have campers from the South, West, and Midwest, and a few International from as far away as Egypt and France.
How are staff selected?
We take great pride in providing mature, dedicated staff for our campers. Our staff are almost all former Eagle Wing campers who we have known for years, and who understand camp and our philosophy. Everyone we hire has also been personally interviewed in a rigorous interview. We hire only the strongest candidates who are willing to dedicate an entire summer to our camper's care. Many return year after year. We also have a team of adult staff members whose professions allow them to spend their summers with us at camp.
How do you handle medical issues?
The Infirmary is staffed by our resident physician, APRNs, or RNs who dispense medication and provide care and treatment for all the bumps, bruises, cuts, scratches, and maladies that are a normal part of camp life. There is no charge for treatment provided by the camp medical staff. Treatment of injuries or illnesses that require facilities not available at camp will be provided by The Downeast Community Hospital, which is located 20 minutes away in Machias.
What is mealtime like at camp?
The Dining Hall is an important place in camp. Mealtimes resemble family mealtimes, with counselors and campers from each cabin sitting together at their own table eating family style. The menu offers a wide variety of food, served in generous amounts. We offer a vegetarian entree and can accommodate food allergies.
Do campers get to choose activities at camp?
Yes. This is one of the unique and wonderful things about Camp Eagle Wing. Campers get to pursue their own interests. Each day, during our four activity periods, campers sign up for activities of their choice.
Do campers have to wear the camp uniform every day at camp?
Yes, all campers must wear the camp uniform each day. If you visit our camp store, www.amerasport.com you will see many options for tops and bottoms, with brands like Patagonia, Under Armour, etc. represented.
What is the food like?
Camp food is good food. Meals like chicken fingers, Caesar salad, pizza, tacos, pancakes, subs, hamburgers, etc. are a regular part of the camp menu. Even campers who arrive with picky palates find things they like to eat. Campers especially enjoy the nightly salad bar and ice-cream sundae night!
One of the things we consistently hear from parents is that their children come home from camp less picky, with more foods that they like.
How can campers communicate with my family back home?
Because campers do not place or receive phone calls, letter writing has become a big deal at camp. Camp may be the last place in the developed world where people still write and receive hand-written letters. Many campers use rest time and free time to write home to friends and family, and we always encourage parents to send letters and packages while their camper is at camp.  We only ask that parents refrain from sending food.  Lunchtime at camp is always exciting because mail usually arrives just beforehand.   While most campers bring their own stationary and stamps, we are also happy to provide those things if needed, or if you run out.
If my child has siblings or relatives at camp will they be able to see them?
Camp Eagle Wing is a small camp, with less than 100 campers a session. Our size is part of what makes us unique, close, and it is also why they will be able to see their family members quite a bit. All of camp eat meals together, sign up for activities together, go to Evening Programs together, and engage in all special events together. These are all places where they will be able to spend time with their family members if they choose.
How will my child's clothes get washed if they are going for three weeks?
We provide a laundry service for all campers that is part of the cost of tuition. Once a week all camper laundry goes out to the local laundromat, and is returned clean the following day.  This does not include Bobcats who are only at camp for 1 week.
How many campers and staff are in a bunk?
Each session, there are the same two counselors in each bunk and up to twelve campers. Cabins live together and eat meals together, but they do not move to activities together. Our bunk counselors were all former campers at Eagle Wing who understand firsthand what bunk life is like. They are fun, energetic, caring, and probably have the answers to all of those nagging questions your child might arrive with.
Can my child request to bunk with a friend?
While you can request for your child to be in the same cabin as someone else (who is of similar age) we do not allow campers to request to share a bunk. The cabin is small enough that you are never very far away from anyone else.
Where are the bathrooms and showers located for campers?
Each cabin has its own bathroom, complete with private toilets, private shower, and sinks.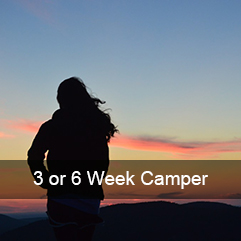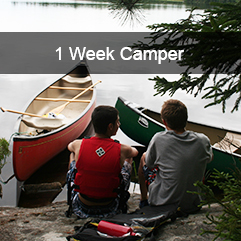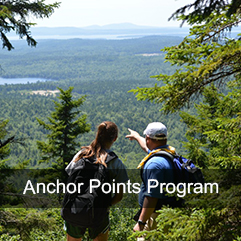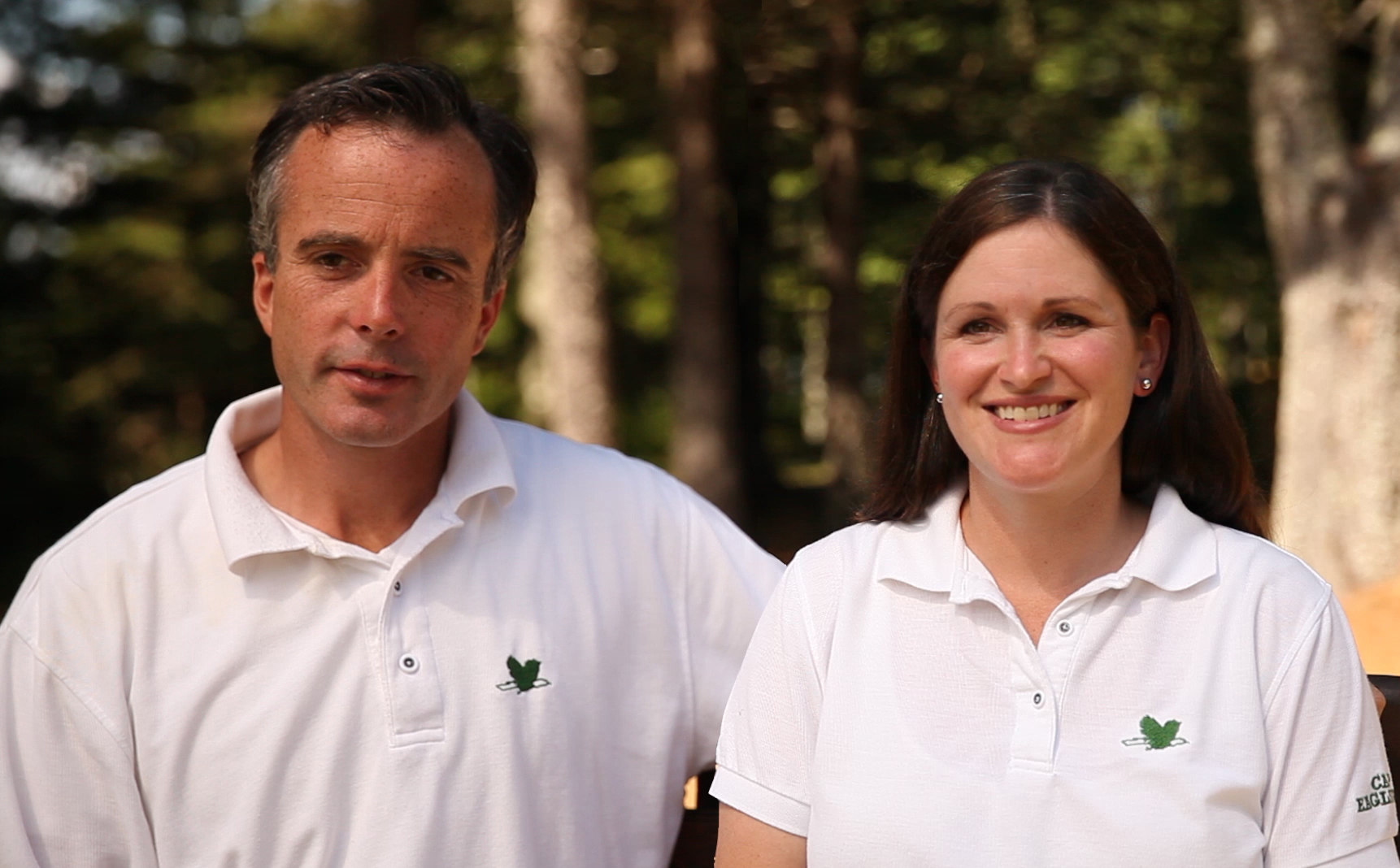 Wes and Becca BeVier       DIRECTORS
Finding the right camp for your child is a big decision and you are bound to have questions.  Becca would love to hear from you.  She can be reached by email, phone, or text at 860-604-6286/ becca@campeaglewing.com.